Our student ministry exists to lead youth to a personal relationship with Jesus Christ. We want to connect students to God and the church through meaningful relationships. We accomplish this work through the power of the Holy Spirit through weekly meetings and activities designed to give our students knowledge of who God is, an opportunity to worship, and a love for being together with His people.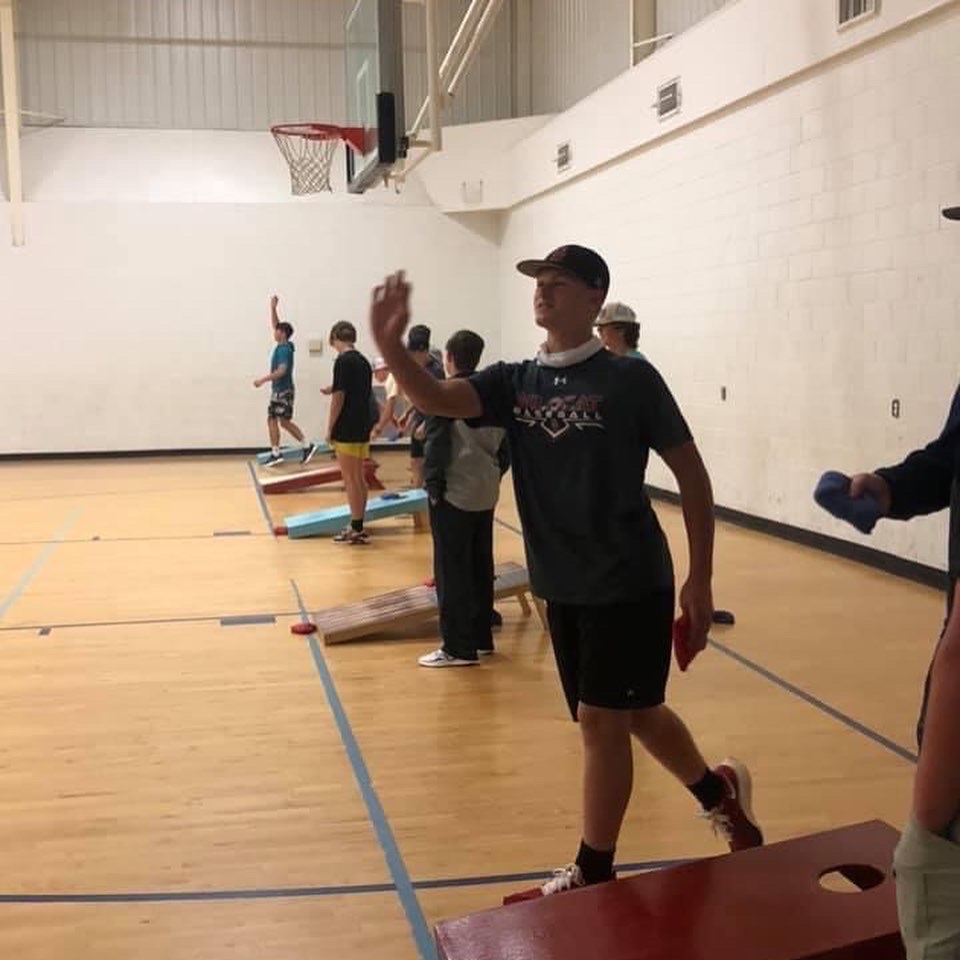 Weekly Schedule
Sundays 9:15 Sunday School
10:30 Morning Worship
5:00 Guy's Sunday Night Discipleship
5:30 Girls' Mission Groups
6:30 Girls' Bible Study Groups
Wednesdays 6:30 Youth Worship in the Fellowship Hall
The Wharf
Each Wednesday night at 6:30pm we meet at "The Wharf." A wharf is designed as a structure on the shore of a harbor where ships may dock to load and unload cargo or passengers as quickly and efficiently as possible. This landing stage is commonly a fixed platform, often built on pilings or pontoons in order to keep it at the same level as a ship, even during changing tides. We want "The Wharf" to be a safe place – a consistent platform – even during changing tides of young adult lives, where the students in our community can gather to learn the truth of God's Word, worship together and fellowship with one another.
We are blessed to be able to accommodate the precious cargo that God sends our way to teach, disciple and mentor in their journey through middle and high school and college. It is our goal to challenge and equip them to fish beyond the water's edge in order to grow our sphere of influence to their peers and friends with the Good News of Jesus. When the nets of life – distractions of sin – entangle those students, we want them to know how to throw off those encumbrances in order to live a life boldly for Christ.
Student Missions
Our student ministry is heavily focused on being mission minded. We believe that for students to truly be a part of the body of Christ, they must put their feet to the faith and serve. For 50 years, our youth and college students have ministered in Baldwin County to Spanish-speaking migrant workers. In recent years we have expanded this ministry to include several trailer parks in the area. We also have additional mission opportunities throughout the year, including Bible studies and block parties at local apartment complexes each fall. We have separate mission trips each summer for our guy's and girl's mission groups. Our groups have traveled as far as Europe in years past, and gone throughout the continental United States and Central America.
Events
2021 Events
Youth Volleyball Sunday
Sunday August 22
Noon until 3pm in the Gym at FBCC
Youth Sunday Night Discipleship Kickoff at the Shelton's
Sunday August 29 at 6pm
College Converge Labor Day Retreat
Friday September 3 - Monday September 6
Winter Retreat Parent Meeting
Wednesday September 8 at 7:30pm in the Fellowship Hall
Student Ministry Tailgate Party
Wednesday September 15 from 6-8pm in the parking lot
Energize Service Outdoors at FBCC
Sunday October 3 from 5:30-7pm
Student Ministry Bowling Trip
Wednesday October 6 from 5:30-9pm
Cost $15
Guy's Lockin at FBCC
Friday October 22 from 9pm - 8am on the 23
Student Ministry Christmas Party
Wednesday October 8 from 6-8pm
Student Mininstry Winter Retreat
Friday December 17 - Wednesday December 22
---
Forms: Registration/Medical Release Form | Release & Indemnity Agreement